Wedding Dance Guide
It doesn't matter what your skill level is, we'll get you feeling confident, excited and more than prepared for the big moment.
When should you start your wedding dance lessons?
Ideally, starting lessons 6 months before your wedding date will allow you to learn more than your bridal dance (you might also pick up a few moves for the reception!).
You can learn a handful of steps or an amazingly beautiful and choreographed routine. It all depends on how much time you allow us to help you prepare for this special day. Talk with your teachers. Tell them what you're after, what your goals are and how you foresee yourself looking on the day.
Planning a father/daughter dance?
For most brides, the father/daughter dance is a highly anticipated moment. For most fathers, it can be a little nerve-wracking! At Arthur Murray Crows Nest, we do more than teach your father the dance moves, we'll give him confidence so he can relax and focus on dancing his first dance with his newly married daughter!
Choosing your music
Choosing a song that means something to you, is of course, our highest priority. But, don't be afraid to compromise either. Some songs just don't work on the floor, especially if you're new and the music is designed for a difficult dance. Allow your teachers the chance to give you their guidance and recommendations.
The dancefloor
It's no good coming in and looking for an amazingly graceful Waltz that floats around the floor if the dance space you have at the reception is smaller than a shower cubical! Know in advance the size and dimensions of the floor, how the audience and guests are going to be seated around the floor and if the wedding dance is going to be filmed - all so your teacher can choreograph your routine so you don't end up facing a wall the entire time!
Wedding style
Let's face it men, we're just going to dress up like a penguin for the day and we don't need to worry about our tie or pants getting caught under our heels! Our brides on the other hand, have to worry about the wedding gown. So ladies, have a private one-on-one chat with your teacher and let them know what your dress is like; is it as slim as an evening gown, is it short or long, is there a train? All this will help your teacher choreograph your routine so you'll have no extra stress on the day.
Dance shoes
Heels, sandals, flip flops... whatever you plan to wear on the day, you need to make sure you can dance in them. We usually suggest you bring these shoes in for every lesson, so you get accustomed to wearing them.
Practice!
Finally, things are starting to come together, you're learning the steps, dancing a routine and beginning to picture yourself on the day. Make sure you come to the parties and groups and practice the steps you know. It will help you prepare for after the wedding dance at the reception when you'll be ready to cut loose and dance socially!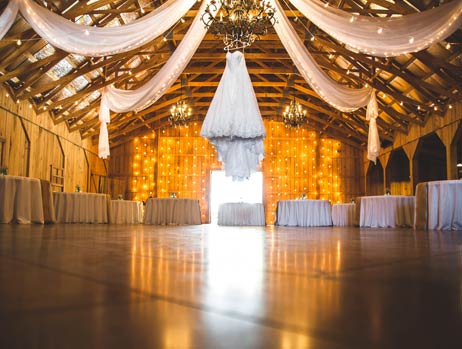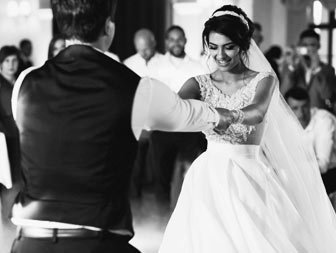 Benefits for Wedding Couples