Dance Syllabus
Learning how to dance is for everyone. It doesn't matter what your skill level or age is, dancing is fun, it's social, it's great exercise and it increases self-confidence.
Introductory program
The basic program introduces you to the most important dances and teaches you how to dance them at a beginner level. Emphasis is placed on 3 important elements of dancing: (1) foot position (2) rhythm and timing (3) leading or following with enough variety to keep your learning experience interesting and fun.
Social dancing program
Associate Bronze Program
The Associate Bronze Program will help you move around more freely on the dance floor expanding your variety, technique & footwork. At this level, you'll begin to develop portrayal of a dance's characteristics in the form of styling. This dance program is very popular with those wanting to get on the dance floor quickly.
Full Bronze Program
Full Bronze is the complete social dance program taught by Arthur Murray all around the world. It's designed to develop timing & technique in all of the social dances. The styling will make you look and feel comfortable on the dance floor and strengthen your lead and following, regardless of your partner, the music being played or the type of dance floor.
This program is where you'll feel the most comfortable and have the most fun. You'll have all the confidence you need on the floor!
Silver Dancing Program
Silver is the dance standard with a high degree of styling and elaborate movements that are designed to make you stand out on any dance floor. This is where you'll truly glide across the dance floor and your styling, technique, balance and control will reach an entirely new level. This is the beginning of a more professional style and look on the dance floor.
Gold Dancing Program
Our Gold program takes everything to a new level – its intricate patterns can only be used when both partners are proficient. Choreography, styling, technique are necessities in this standard. Although there is a great deal of work involved in this program, you will be regarded as an outstanding dancer.
Take your first step on us
Book your first private lesson for free! There's no pressure or sales tactics – just come in, meet the teachers, check out the Studio and see if Arthur Murray Crows Nest is the right fit for you.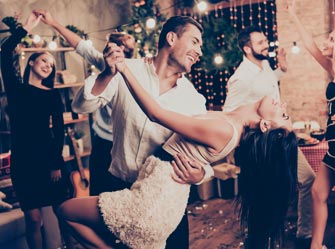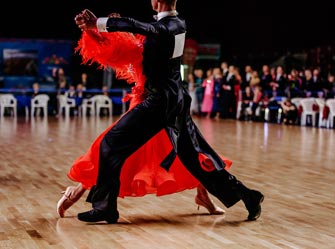 Competitive Dance Lessons